Services and Solutions
Our focus is to guide our clients through every aspect of their event production – offering more than just our service. We will provide consulting and advice to get you and your team through even the most complicated of events while also advising on ways to improve and/or save money on future productions. We have partners in every major city and live webcast and hybrid solutions that travel with us anywhere in the world. We treat our clients to success and peace-of-mind in the same way we would want to be treated.
Live and On Demand Webcasting
Live streaming any event from any venue or entirely remote is part of the backbone of our production services. We use a multitude of platforms to fit event specifications and budgets and stream live or prerecorded events with loads of redundnacy for peace of mind.
Industry-Specific Communication Solutions
We have systems and templates built to specifically match Government, Healthcare, Corporate, and Education industries. Save time and headaches knowing you'll already be a few steps in upon engaging our services.
Live Audio/Video Production Services
Lights, camera(s), action! Multi-camera live switched productions are a core-competency – in studio or in the field from virtually any location
Event and Stage Design and Consultation
Everyone on our team has at least 10 years' experience in production design and execution. Whether you're new to Event Management or a seasoned professional, you'll appreciate our experience and partnership when producing your event(s).
Hybrid Events
Hybrid services was essentially our business thesis going back to 2010. We have every level of hybrid / live supplmenting services available to ensure your event can bring in remote presenters from anywhere on Earth as well as reach a global audience via any one of our webcasting or virtual event platforms. Our experience in this space is unmatched.
Stream to YouTube / Social Media
Live stream to one or many social media destinations such as YouTube, Facebook, Twitter, and more.
Turn-Key or Hands-on Engagement
We'll hold your hand from start to finish with our white glove service or bring you in and train you/your team on how to run several of our services on your own. Save money and time on future events!
Remote Presenter and Pre-Recorded Content Integration
Besides pointing a camera at "talent" (industry slang for on-camera subjects) to bring them into a webcast, we have several different ways to bring in your presenters remotely. Options include using any video conference tools like Zoom or Teams, our own proprietary remote webcam ingestion solutions, or a number of cloud-based services and pre-recording services. Never sweat remote presenter logistics again!
Hard/Software and Network Infrastructure
Peace-of-Mind Redundancy
We provide cloud-based services for remote events with inherent redundancy. In addition, each of our encoding engineers have backup Internet and connectivity solutions built into their local environment. On location, we employ a variety of options in addition to the venue-provided connectivity.
Cutting Edge Hardware / Technology
We love our toys! We build and invest in the most advanced and efficient production equipment on the market to stay ahead of the curve when producing events.
Engineering
Not only do we build our own custom production systems to facilite virtually any type of communication, but we tie directly into major applications like Zoom using sophisticated API techniques to enhance both the client and end user experience.
Industry Knowledge
We are often requested to work within a client's hardware ecosystem or stream to their existing platforms. We have the know-how and experience to quickly learn environments (if we don't know them already). Integration is key to getting the most out of an existing system and creating a handshake for efficiently produced events.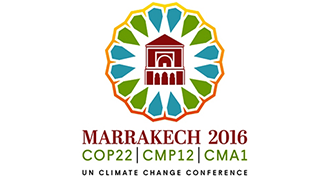 UN Conference on
Climate Change
For the second year in a row, WindRose was chosen to provide the worldwide live webcast of the UN Conference on Climate Change. Live from Marrakesh,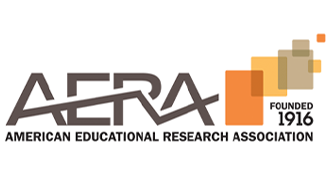 American Education and Research Association
WindRose has been chosen by the American Education and Research Association (AERA) to provide the live Video production and Webcasting for their 2019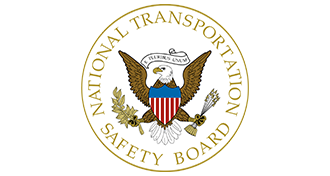 National Transportation Safety Board
WindRose Media has received a contract award to provide live and archived video webcasting and supplemental technology services for the National Transportation Safety Board (NTSB). The contract
Infrastructure Highlights

Internet Back-up
In the event the ethernet uplink goes down our wireless 4-G network has you covered.

Network Redundancy
If the network or website host goes down we will switch over to an alternate CDN/landing page.

Hardware Redundancy
We supply battery back-up, spare cameras, encoders, cables, and other critical accessories to keep your broadcast up and running.

Engineering Support
Our Engineering Team has the critical problem solving skills to protect your broadcast.
Messages delivered, actions taken, successful clients